Copywriting is the act of writing text for the purpose of advertising or other forms of marketing. The product, called copy, is written content that aims to increase brand awareness and ultimately persuade a person or group to take a particular action.
Copywriters help create billboards, brochures, catalogues, jingle lyrics, magazine and newspaper advertisements, sales letters and other direct mail, scripts for television or radio commercials, taglines, white papers, social media posts, and other marketing communications.
They are generally known as website content writers or copywriters if their work appears mostly on the Internet. A content writer helps create online advertisements, web pages, email newsletters, blog posts and social media posts.
Cross-discipline copywriters who look at the wider context of their work are called digital copywriters. The distinction is that these individuals consider the mechanics of the user journey, the external links that are included in the copy for search engine optimisation and are highly focused towards creating online sales and dealing with technical issues such as bounce rate.
*  Latin Copia meaning ' a transcript or copy.
*  Persuade, or influence their beliefs.
*  Clever way with words, ability to originate ideas
*  As comfortable with visuals as the verbal.
*  Combination of imagery and words.
Areas where Copy-writing is used
High-profile campaigns for established brands.
Advertising: TV ads, billboards and adverts in media press, direct marketing, direct mail, new digital media such as Internet advertising, e-mailing and viral campaigns, promotional literature.
Book publishing:  flap copy and jacket flap copy; back cover copy; catalogue copy, annual report.
Packaging: Product pack, a floor vinyl designed to appear in that shop's aisles, a point-of-sale leaflet
Digital Media: Social media content including blog posts, tweets, and social-networking site posts, the landing page for their website.
To sum up : Copywriters are used to helping create direct mail pieces, taglines, jingle lyrics, web page content (content writer), online ads, e-mail. There Internet content, television or radio commercial scripts, press releases, white papers, catalogues, billboards, brochures, postcards, sales letters, and other marketing communications media pages.
Responsibilities of Copywriters
*  A traditional creative team within an ad agency consists of a copywriter and art director. 
*  Communicate their ideas successfully.
*  Responsible for verbal or textual content. 
*  Tell the story, resonates with the viewer/reader, producing an emotional response. 
*  Either one, Copywriter or Art Director, responsible for the concept.
*  Increase awareness and sales.
*  'Brief' -clear written instruction for the creative team. Describe what, who, why and where.
The art of writing effective Copy
The personality of Copywriting should echo the brand, Marketing copy is a company speaking.
Write to satisfy the bottom line, not Copywriter's literary ambitions.
1.Creating an emotional response
*  Create a more complex response in our audience.
*  Emotions and desires are powerful.
*  Bring out an attractive and appealing aspect and emphasise the positive and emotional benefits of that *  particular feature. 'Selling the sizzle, not the steak'.
2. Developing a love of language 
*  Learn to appreciate writing for its quality.
*  Develop a love of languages in all its forms, whether classic novel, cheap thriller or the back of a cornflakes packet, magazines, articles, listen avidly to TV scripts and radio broadcasts.
*  Develop one's sensitivity to any languages.
3. Advertising language of rhyme
Rhyming lines and trendy vocabulary: 'zitty to pretty in 4 hours', 'ruff to buff', 'spotty to hotty' etc.
*  Straplines or 'slogans'. as important as the company name and logo.
*  'Have a break, have a KitKat', 'Ford: Everything we do is driven by you', Nike – just do it' etc.
5. Hitting the right cords 
*  When it comes to creating an advert, it can be useful to check that text and visual elements fulfil the four 'AIDA' criterion.
*  Don't need to tick all four boxes.
6. Hierarchy of information
*  What information is to be conveyed to the reader, 
*  Most important information to be given the most important in the copy.
*  e.g. Headline, an appropriate visual, intrigue the reader, Body copy, Closure.
7. Generating creative ideas
Putting old ideas together in a new way. 
*  Make it sound interesting. Try and avoid cliches and over-used phrases. Honesty much more persuasive.
*  Example– A commercial cleaning company claims to have 'passionate people' who are 'passionate about laundry'. However, the writer of their website takes a far more sensible view of matters and provides a breath of fresh air : 
*  OK, we admit that laundry isn't the most glamorous industry, but we do provide one of life's essential services. No matter how high-tech the world becomes, we still wear clothes, sleep on sheets, walk on mats, dry with towels and dine on tablecloths (if we're eating at the right places!) – the world will always need laundry!
9. Humour, Pun and Wordplay in advertising 
*  Newspaper and magazine use wordplay, with a particular fondness for metaphorical and punning headlines. (Shiker Dhawan, Virat Kohli). 
*  Good puns and clever wordplay add depth, interest and style to the advert. 
example of a metaphor: Client: Refuge
*  Visual: a dramatic and emotional image of a family photo literally torn apart in an act of aggression which serves as a powerful visual metaphor for the results of domestic violence. The reassembled parts of the photo cleverly indicate the practical support that this charity aims to provide to help put such broken lives back together.
*  Copy reads: Domestic violence tears lives apart. For 35 years we've been helping to put them back together.
*  Example of pun on names of the hairdressers: 'The Cut Above', 'Fringe Benefits', 'Curl Up and Dye' 
Copy Appeal: Nature and use of Appeals in an ad
Copy Appeal represents the blending of two concepts, selling point and buying motive into a reason to buy which relates the product's benefits to the purchaser's needs. 
In other words, through a knowledge of human psychology, with a conscious thinking, the copywriter must develop an Appeal that the product will have for a potential consumer. 
An advertising appeal deals with only one person at a time. 
People purchase products and services because of the benefits they expect from them.
For example, automobiles provide transportation, but also status and social and job mobility. Clothing is worn impress others, to make a statement about ourselves, as well as to keep us warm.
An ad promises special significant benefit of the product – a promise the product must be able to fulfil. That significant benefit becomes the appeal of an ad. 
An appeal is a statement designed to motivate a person to action and is often stated in the headline or slogan.
Copy Appeal: Nature and use of Appeals in an ad contd…
Examples of Appeals in Copywriting: 
Love and affection: Jewelry, Deo
Egotism, status, prestige: High priced Luxury cars, Expensive Liquor
Health and Vanity: Kelloggs, Cosmetics, Toiletries
Duty or Obligation: Children's educational plan, Insurance – life, medical, General
Hero Worship: Sports equipment, Sports drinks, Shoes
Comfort: Home Loan, Furnishing, Furniture, Electronic Gadgets
Fear  (of loss, old age, rejection, Security): Saffola, Exterior wall Paints, Anti-seepage, Security Cameras 
Happy Home Life: Investments, Future Incomes, Banking
Personalities, Impactful. The way we say what we have to say can lift copy out of boredom. That's style.
The creative essence of writing copy is to see a product in a fresh way.
Difference between a lively ad and a dull one lies in the approach to the message at the outset.
The chief approaches in describing a product may be characterized as the 
Emotional Approach backed by factual copy
Copy for Special-Interest Groups
Deals with reality, that which actually exists, the product – what it is, how it's made, what it does, explain the product's advantages.
An interesting thing about a fact: each interpretation accurate but different. The most familiar example, "this glass is half full" or "this glass is half empty". Both statements are factually correct.
Likewise, an ad for low-calorie food could be stated as:         "We'll help you lose weight"
the copy can identify with the plight of every dieter with the headline: "No More Broken Resolutions"
Copy Style contd…


Fact presented with imagination. Saying a familiar thing in an unexpected way.
Example: Boston globe could have said,     "Get the latest news in the Globe every morning"
Instead said,                "The Champions of breakfast"
3. Emotional Approach backed by Factual Copy 
Emotional headline, and specific facts about a products
Begins with an emotional presentation and ends with a factual one. 
Effective ads combine an emotional headline and picture with a factual copy. 
4. Copy for Special-Interest Groups
Diverse world. People are different: in interests, hobbies, vocations and lifestyles different from those of their friends and neighbours. 
Advertising must reach these special interest groups and offer solutions to their unique problems. 
In the future, this trends towards diversity will increase, putting even greater pressure on advertisers to create messages of interest to a fragmented population.
Process Of Copy-writing / Copy Writing Formats-
Copywriting Formats for Print Advertising
In print advertising, the key format elements are the 
Seals, Logos and Signatures.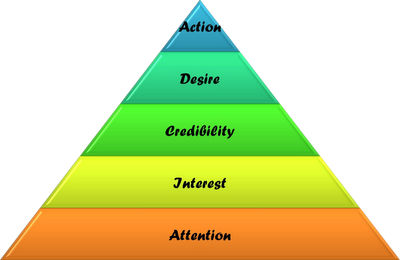 The most important thing, first thing read, arouse the interest of the consumer. 
Attract Attention: Effective headlines attract attention. 

Explain the visual: Gives greater meaning to the visual
Lead the audience to the body copy: the headline should prompt the reader to read on.
Sell Message: Ideally, headlines present the complete selling idea.
Present benefits: For example: 'when it absolutely, positively has to be there overnight" – (FedEx). 
Present Product news: Examples include: free, now, amazing, suddenly, announcing, introducing, it's here, improved, at last, revolutionary, just arrived, and important development.

Typically copywriters use the headline that presents the big idea most successfully. 
Headlines may be classified by the type of information they carry. Many headlines are easily combined, the type of headline used is less important than the way it's used.
*  News/Information Headlines
Benefit Headlines : 


Promises, utility, rewarding product or service. Examples are :
*  Gore-tex Fabrics Keep you warm and dry.
*  Regardless of what falls Out of sky.
*  Speak a foreign language in 30 days or your money back.
*  Zero cavities per teaspoon (Sweet 'n Low).
News/Information Headlines : 
The information must be believable. ' A sewing machine that's portable' and not 'A razor that shaves 200% better'. Example: Kent Hepa Pure Air Purifier: "For years, we ensured you drink pure. Now Breathe pure too." Sub-headline: "Introducing the revolutionary KENT HEPA AIR PURIFIER". Amul Links general news with Amul Butter.
Provoke the reader's curiosity – to stimulate questions and thoughts. For example snapdeal: "Full on Fashion Sale 50-80% off". To learn more, the reader must read the body copy.
Types of Headlines contd…
To search for the answer in the body of the ad. Piques the reader's curiosity and imagination. 
For example, An ad for Tire store asks: "What makes our tire customers smarter and richer than others?".  A headline that reads: "Do you want to buy insurance?" the reader answers, "No," and turns the page.
Orders the reader to do something. Headlines like 'Obey your thirst', 'Make way for the leader', 'Follow your dream' etc.
Rules of writing a good Headline
No formula can be given for writing a good headline. However, there are several factors that should be considered in 
evaluating an effective headline :
*  Short, simple words, no more than ten words.
*  An invitation to the prospect, primary product benefits, brand, and an interest-provoking idea.
*  Selective, appealing only to prime prospects.
*  Enough information to know something about the product and its benefit. 
Sub-Heads and its Characteristics

The additional smaller headline above the headline or below it. A subhead above the headline, called a Kicker (or overline) is often underlined. Subhead may also appear in body copy.
*  Smaller than the headline but larger than the body copy or text.
*  Like the headline, the subhead transmits key sales points fast.
*  Carries less important information than the headline.
Subheads are important for two reasons: 
1. Firstly, most people read only the headline and subheads,
2. Secondly, subheads usually support the interesting step best, eg. It can spell out the promise presented in the headline, or answer the question asked in the headline.
Headline:        Full on Fashion Sale 50-80% off
Subhead:        5 days of awesome discounts. Men / Women / Kids 
For example Newtons cookie
Headline:        Turn your cookie jar into a fruit bowl.
Subhead:        If the name of the cookie is Newtons, the heart of the cookie is real fruit.
Body Copy and its Characteristics
The advertiser tells the complete sales story in the body copy or text. The body copy comprises the interest, credibility, desire, and often even the action step. It is a logical continuation of the headline and subheads set in smaller type. Body copy covers the features, benefits, and utility of the product or service.
Structure of body copy or characteristics may be subdivided as follows :
Body copy is the amplification of the headline and subhead. What we say, how deep we go, depends on the amount of information our prime prospect needs at this point in the buying process. 
A high-cost product, such as a refrigerator or electric range, calls for more explanation than a low-cost product, such as a soap with a new flavour.
If a product has many technical advances, such as a computer or latest smartphone, or deciding for a home loan with flexible interest rates, explain just enough so that your prime prospect will want to go to the dealer or the Bank branch to see a demonstration. 


Body Copy and its Characteristics contd… 


Reassurance to the consumer that the product will perform as promised which are important for high-priced products, health products, and new products offering a special feature. 
A number of ways to offer proof :
*  Emphasizing the Manufacturer's reputation: like  'it's a Sony', Mercedes-Benz.
*  Seals of Approval: from accredited sources, like  'Approved by Indian Dental Association'
*  Demonstrations: at outlets and markets.
*  Money Back Guarantees.
*  Warranties: like, IFB washing machines carry 10 years warranty.
*  Testimonials: Testimonials advertising offers proof from a credible source, attention-getting when celebrity endorsers are used, Like for Revital by Salman Khan, or even ordinary people like in Dove soap. 
*  Advertising should not be passive.
*  Moves the consumer some action, usually a purchase. 
*  Usually, an ad ends on an active note, 'Get one today', 'See your local authorized dealer', 'Call this toll free number', 
'Don't delay, order Now' etc.
*  'Slaugh-ghairm' for 'battle cry'. Sum up the theme of a company's advertising message in a few words. 
*  Also called 'theme lines' or 'taglines'
*  Become the standard statement not just in advertising but for salespeople and company employees.
Slogans have two basic purposes : 
To provide continuity to a series of ads in a campaign"Boost is the secret of my energy, our energy".
To reduce an advertising message strategy to a brief, repeatable and memorable statement.               
Like DeBeers: 'Diamond is forever', 
Slogans are broadly classified into two categories :
Establish a prestigious image for a company. Relying on the image to enhance products. Not changed frequently. Slogans used in political campaigns fall into an institutional slogan.
    Have you driven a Ford …lately? (Ford Motor Company)
    We bring good things to life (General Electric)
Highlight the special significant feature of the product or service. Such slogans are widely used to advertise groceries, drugs, beauty aids and drinks, low priced products. 
"Have a break, Have a KitKat" -- Nestle
"Melts in your mouth, not in your hand (M&M Milk Chocolates)"
Creating a slogan is one of the fine arts of copywriting.


Elements of a Good Slogan 
Designed to be remembered and repeated 
Short, clear, and easy to remember.
Boldness:      The One and Only (Sony)
Parallelism: Chrysler–best built, best backed American cars, Mercedes-Benz–The best or Nothing
Aptness: Extra medicine for more cold relief (Dristan), Crocine Pain Relief for Pain
The name of the product in a slogan: The American Express Card. Don't leave home without it, It's a Sony
Seals, Logos and Signature


A seal is awarded only when a product meets standards established by certain authorities. Because these organisations are recognised authorities, their seals provide an independent, valued endorsement for the advertiser's products.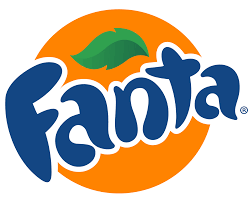 Logotypes (logos) and Signature Cuts are special designs of the advertiser's company or product name. they appear in all company ads and like trademarks, give the product individuality and provide quick recognition at point of purchase.
Copywriting Formats for Electronic Medi

a
For electronic media, the fundamental elements – the five steps of the creative pyramid remain the primary guide, but the copywriting format differs.
Radio and television writers prepare scripts and storyboards.
A Radio script format resembles a two-column list. On the left side, speakers' names with descriptions of any sound effects and music.
The right column contains the dialogue, called the audio. 
Commercial depends on the script also on the actor/announcer's delivery, the background music and sound effects.
Copywriters first need to understand radio as a medium. 
Radio provides entertainment or news to listeners who are busy doing something else – driving, washing dishes, reading the newspaper or even studying. To be heard, an advertising message must be catchy, interesting and unforgettable. Radio listeners usually decide within 5 to 8 seconds if they are going to pay attention. To attract and hold the attention of listeners, radio copy must be intrusive.
Intrusive, yes; offensive no. An insensitive choice of words, overzealous effort to attract listeners attention with irritating everyday sounds (car horn, alarm clock, screeching tires), can cause listeners resentment and ultimately lose sales.
Radio's basic two-column script format also works for television. But in a TV script, the left side is titled 'Video' and the right side 'Audio'. The video column describes the visuals and production: camera angle, action, scenery and stage directions. The audio column lists the spoken copy, sound effects and the music.
In television, artistic development is much more extensive. Using the TV script, the art director creates a series of storyboard roughs to present the artistic approach, the action sequences, and the style of the commercial. When the storyboard is approved, it serves as a guide for the final production phase.
Advertising copywriting: Advertorials
Advertorials, or special promotional features, vary from regular print advertisements. They are designed to look like an editorial article, written in the same format as the rest of the publication, to give the reader the impression that it is a news report or feature instead of what it really is: an advertisement. 
This type of persuasive writing is very powerful and allows companies to provide information about their services while appearing objective. Advertorials are an effective way for a copywriter communicating your message because they add a certain level of credibility to an advertisement. By advertising your products or services in the form of an editorial, you can experience a boost in your sales.
Example: Advertorials in Reader's Digest, Baksons Homeopathy, Crystal lighter.
Advertising copywriting: Jingles
Jingles have the ability to linger in your mind long after the advertisement has actually played. People tend to remember things a lot easier when it is communicated in the form of a catchy tune. 
By presenting your company's catchphrase as a jingle, your advertisement will have a strong impact on listeners' memories because they are appealing to the consumer's imagination. Jingles are also effective in establishing your brand's identity and increasing brand awareness. When consumers are faced with a choice between your product and your competitors' products, they are more likely to choose your product because your jingle will create a feeling of familiarity. Stay one step ahead of your competition with a catchy jingle to advertise your services.
Advertising copywriting: Outdoor Ads
Outdoor ads are exactly what their name suggests. They can take the form of large billboards that overlook busy highways, colourful posters attached to streetlamps and Metro pillars on high-traffic roads or skywriting across a cloudless sky. Some companies even pay to have their advertisements draped across walls of buildings. 
When it comes to outdoor advertising, it's all about short, witty copywriting that is well-written and sharp enough to grab attention. 
Where your outdoor ad is placed plays a major role in your campaign. It's pointless to place a brilliant advertisement in a location where few consumers are able to see it. And it is equally futile to have a poorly crafted billboard prominently placed. Remember, it is the words in your advertisement that sells your products.
Advertising copywriting: Pamphlets and brochures
Pamphlets and brochures are often confused as being the same thing. 
However, pamphlets are designed to educate the public about general issues such as healthcare matters and recycling whereas brochures are issued by businesses to tell the public a bit more about a new product or service. 
While pamphlets aim to educate and brochures aim to inform, both are equally effective in helping consumers learn about a particular subject. The copy of pamphlets and brochures should be written as basic and clear-cut as possible while still remaining professional. This is because your brochure or pamphlet will be reaching a diverse audience. 
The copywriter should ensure that the copy is easy to understand and should contain just enough information to inform and educate individuals about the matter. 
Pamphlet and brochure copy is written from a reader's perspective, predicting what the reader is going to ask and answering these questions in sequence.
Advertising copywriting: Press releases
Press releases are the easiest and most cost-effective way to market your business while simultaneously building a credible reputation for your brand. Many start-up companies use press releases as part of their marketing strategy. 
Press releases are issued to the media and publishing houses when you have something newsworthy to announce. They provide the media with information about your business's new development so that they can report it to the public.
It is up to the media to decide whether they want to report on it or not, and a well-written press release is more likely to be publicised than a boring one. A well-written press release can boost your business' sales considerably because your message will be reaching a large number of individuals via the media. The best way to build credibility is through publicity. 
Advertising copywriting: Internet
The Internet has expanded the range of copywriting opportunities to include web content, ads, emails, blogs, social media and other forms of electronic communications. 
Writing for the web is very different from writing for other media, tending to be more succinct than traditional advertising. Other stylistic nuances also come into play. It has also brought new opportunities for copywriters to learn their craft, conduct research and view others' work. The Internet has also made it easier for employers, copywriters and art directors to find each other.
As a consequence of these factors, along with increased use of independent contractors and virtual commuting generally, freelancing has become a more viable job option, particularly in certain copywriting specialties and markets.
Content writing on websites may include among its objectives the achievement of higher rankings in search engines. 
Known as "organic" search engine optimization (SEO), this practice involves the strategic placement and repetition of keywords and keyword phrases on web pages, writing in a manner that human readers would consider normal.
Advertising copywriting: Radio Script
Advertising copywriting: TV Storyboard